Gealach Mor Siberians

Working sleddogs - just for the love of it..............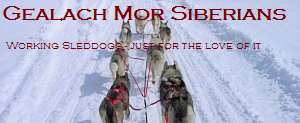 The New Year and a hope that maybe winter was really here. I guess all dog drivers are obsessed with the weather. It seems to be one of the main topics of conversation whenever we get together.

It doesn't seem to have been properly cold and yet this January we finally have some snow. Not a lot, and not for long, but long enough to let everyone have a couple of days playing in it. There certainly wasn't enough to even think of running a sled round here.

We have had real health worries with
Inka
commencing just after the turn of the Year. She's certainly been through the mill these last few months and this seems to be so unfair for her. After many tests and visits to our vet and the University Vet Hospital, she has been diagnosed with a stomach tumour and also esphogeal tumours. She has her medication, she has our love and care and we will do all we can for her.
Your prayers and positive thoughts would be greatly appreciated.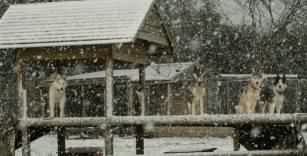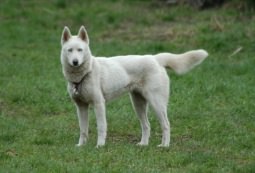 Our
Inka
, facing her biggest fight.