Gealach Mor Siberians

Working sleddogs - just for the love of it..............

Mystic Princess has a famous father ( CH Zima's Indian Skimmer) and an unheard of mother - one of 8 pups, she and her littermates all had the ability to run around the breeder's home without touching the floor. A habit that Keetna still has to this day. If there is a piece of furniture about then she will try to get on it.

Keetna  or Grumpy Guts, has her moments and she has been known to have a go at all of the boys - except OB - she did think about it once, but he gave her sufficient reason to change her mind. She loves attention and will accept belly rubs all day. However she is not quite so keen on doing any work. Getting a harness on Keetna is quite an experience - and then she will stand there, tail between her legs, ears flat and looking very sorry for herself. Once we are actually moving, she does then come to life and join in and does run reasonably well. She does struggle to keep up with the boys on our longer runs  hopefully as she matures and gets more miles in, she will improve.

Keetna re-inforced her grumpy reputation with her treatment of our young Seppala pups girls. She would stalk them round the dog field trying to corner them.

Well, sadly despite several efforts on my part over the last few years, I have failed to convince Keetna that running is fun.

I gave her one last chance in Jan 2006 - and nothing has changed - she still looks like a startled rabbit and shakes like her world is about to come to a tragic end. Accordingly, she has now been moved into the "Officially Retired" category.   (I'm sure I heard her sigh in relief)

Born:  04.11.2000                                  Gender:  Female

Colour:  Grey and white                          Weight:  35lbs

Position:  Team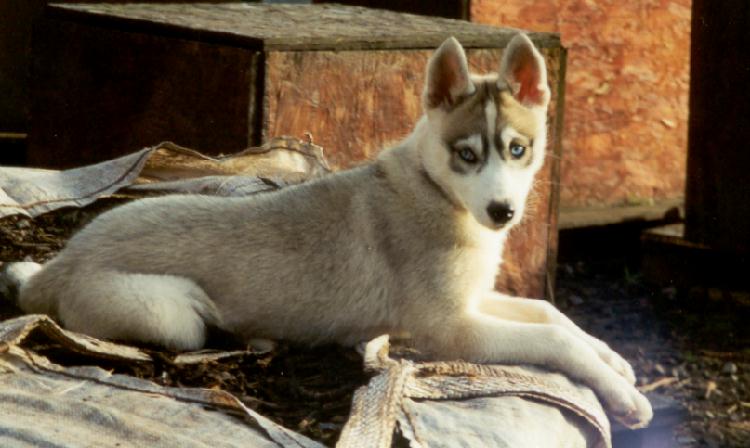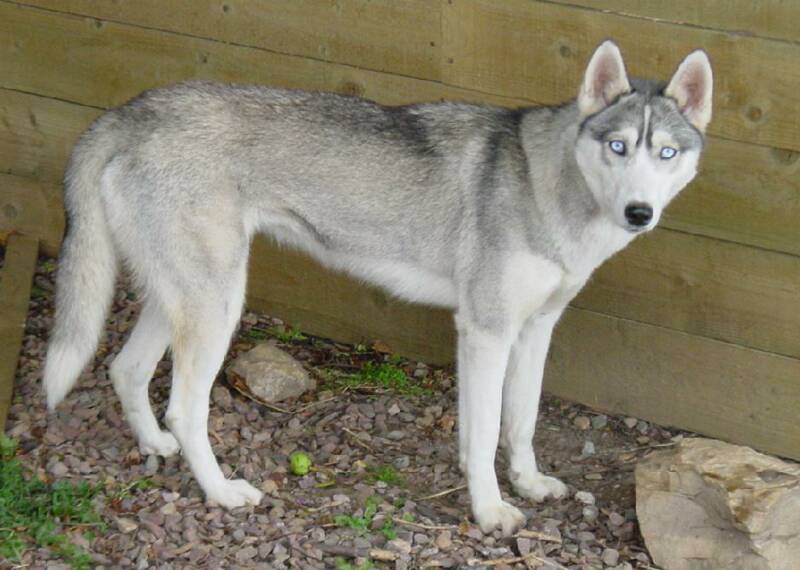 and this was her at 9 months old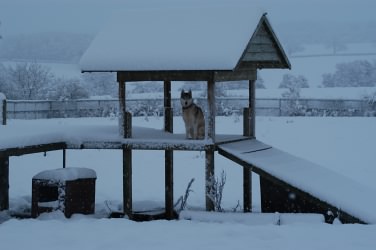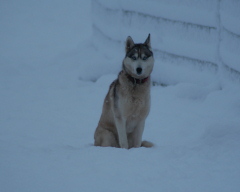 Feb 2005  It really does snow in Scotland sometimes

Sit there till we get a good photo !

Keetna at home Feb 05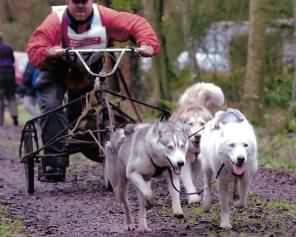 Keetna's first race, Tentsmuir Nov 2002