Gealach Mor Siberians

Working sleddogs - just for the love of it..............

Born :     08.05.2001    Died  25.02.2008                   Gender : Female

Colour:    White                                                      Weight : 40 lbs

Position : Wheel

Chatanikas Inka is a Markovo Seppala, imported from Jay Tindall's mid-distance kennel in Michigan.

An all white girl, she is incredibly powerful and a no nonsense worker.

We are looking forward to getting to know her better and to slotting her into our team.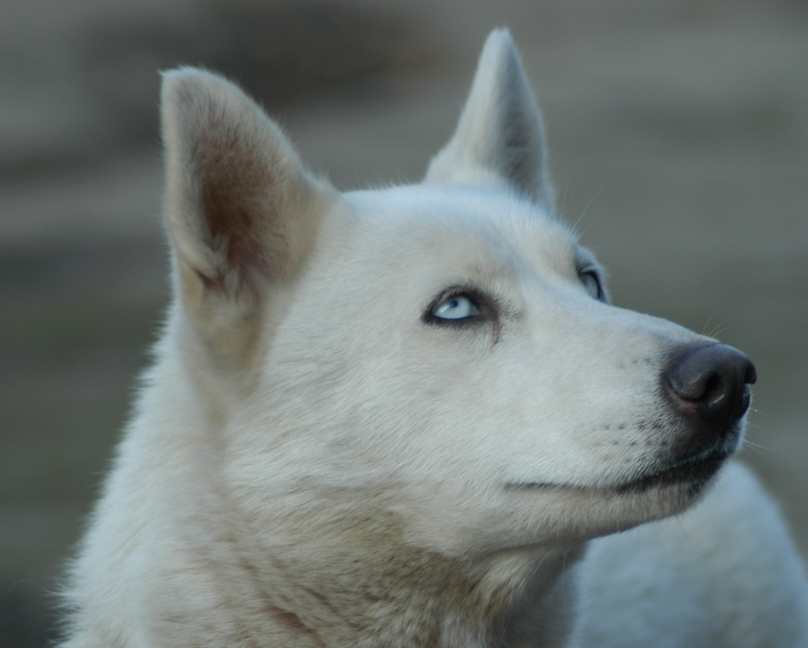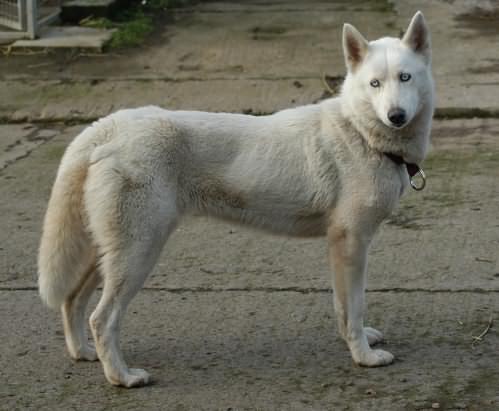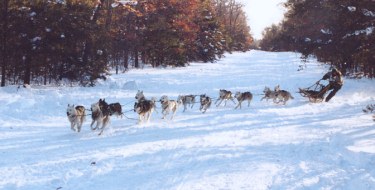 Inka is at wheel on Chatanikas kennel's first string race team

How long do I have to stand like this?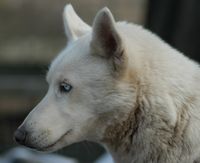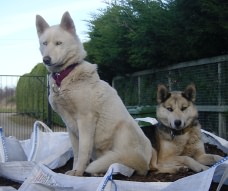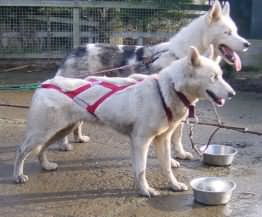 Keeping a watchful eye, Inka and Nadia supervise mulching operations from a comfortable position.

Feb 06

  Inka at wheel with Tasker Feb 06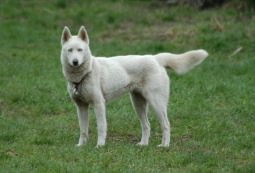 Wandering in the yard Feb 06

2005 2006 season  Inka has lived up to the top billing she received when we bought her. We didn't race at all, but she showed plenty of drive and determination.

2006 2007  season.  Inka ran on the first string race team at each event we entered. The strongest of our girls, she certainly puts it all on the line and contributed to a strong finish to our year. She ran wheel in the 6 dog class and was happy running team in our 10 dog team.