Gealach Mor Siberians

Working sleddogs - just for the love of it..............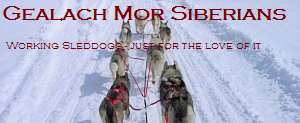 It was a late start to training this year, a combination of factors resulting in the dogs not hitting the trail for the first time until the last weekend in September.

Yet another mild autumn has resulted in slow runs punctuated with water stops - but that's not been such a bad thing as we are training purely for the
NSDSC
"mid-distance" races.
I've spent quite a bit of time up at the Croft, training at Deer Park and Teindland. Now that November is in full swing, we're finally seeing temperatures drop downwards and have even managed to get below 32 F for the first time.

Our first race of the year is fast approaching and the main group of dogs are all reasonably fit and have all run race distance and beyond. Inka has recently been spayed on health grounds and so she is out of consideration for this race but I'm looking forward to getting her back into training.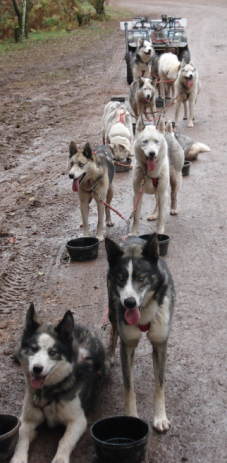 south west Scotland, late Oct 07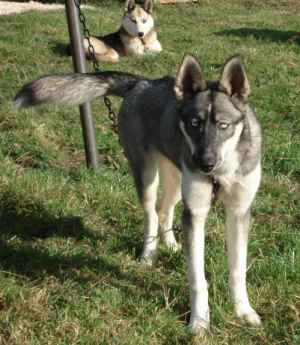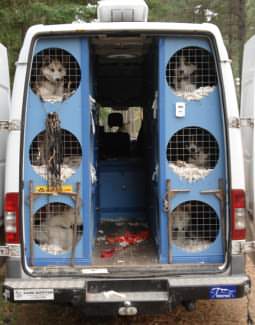 The summer project to redesign and build new boxes into the dog truck was finally completed..