Gealach Mor Siberians

Working sleddogs - just for the love of it..............

Born :      23.07.02                                                   Gender : Female

Colour:    Black,brown and white                                  Weight : 37 lbs

Position : TBC

Chatanikas Nadia is another of our American Seppala Siberian imports. Like
Inka
, she is from Jay Tindall's mid-distance racing kennel and arrived here in January 2006.
Quite a small girl (at least she seems so amongst our behemoths), she is quick witted, even tempered and very affectionate although she does have that initial Sepp wariness.

We are looking forward to working with her.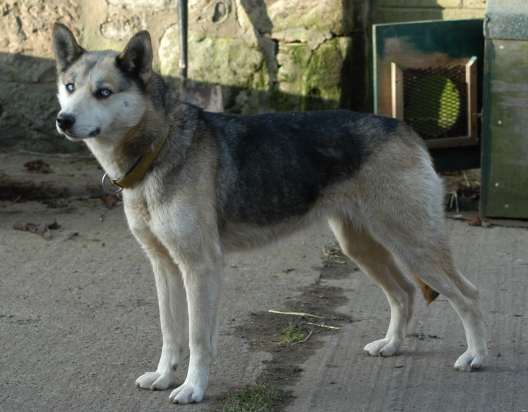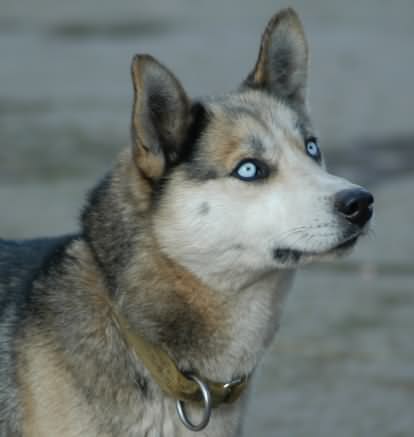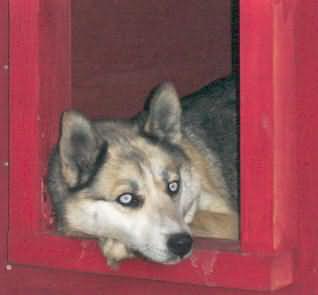 That's a mean trick with the disappearing biscuit.

Didn't take her long to claim a dogbox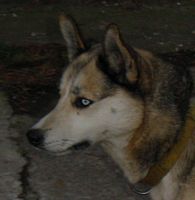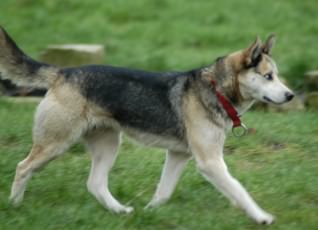 Exploring the field Feb 06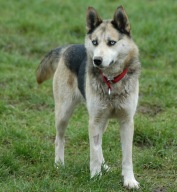 2005 - 2006 season.  Nadia's arrival in January 2006 co-incided with a phantom pregnancy which inhibited her running a little for a few weeks. Once she was over that, she settled down and showed a little of her abilities - however, the 9 week spell in quarantine kennels combined with her hormones hampered her fitness which obviously restricted her opportunities to shine. However, she has shown enough to make me look forward to including her next season.

2006 - 2007 season.  Consistent, good, reliable - all words I found myself seeing against her name in this year's training notes. She made the 10 dog team for the NSDSC Balloch race in February, but just missed out on the 6 dog teams at later races, as her little legs didn't quite match those of our monster boys.

2007 - 2009 seasons  For a variety of reasons, some health related, both mine and various dogs, a trip to Alaska,  extensive vehicle troubles and race cancellations, we only actually managed to get to one race in the last 2 seasons. Training was going well, and Nadia was Little Miss Consistency. She even tried her hand at leading occasionally.

It's going to be a big jump from what we've been doing these last 4 years to what we'll be aiming for next season.

Nadia's offspring 

16 06 2004

Qball, Quincy and Quick