Gealach Mor Siberians

Working sleddogs - just for the love of it..............

Born :      05.09.03    Died  13.02.2009                       Gender : Male

Colour:    Grey and White                                         Weight : 60 lbs

Position : Team

Gealach Mor's Treymendous is another of the "big boys" from our first litter, and like the others, he has a longer coat than his smaller siblings.

Trey is the most reserved of our dogs - although that's not saying much, he prefers to hang back and introduce himself at a time he feels is appropriate. He is very playful with other dogs and was probably the slowest maturing of that whole litter.

2004 - 2005 season  In his first season, he was slow to settle to a consistent working standard, however he finished the winter strongly and made the race team for the last 30 miler up at Fort Kent, ME.  He worked hard in that race and considering that he didn't have the race experience of the others, he did exceedingly well.

2005 - 2006 season  I think Trey still has some maturing to do -  or perhaps he is just a happy-go-lucky dog that finds chasing leaves and clouds great fun. Either way, it has been no drawback to his work. He has been consistantly good and reliable. He does have an extremely thick coat and I am very aware of this when we have been out.

2006 - 2007 season  Really fulfilling that potential that I saw in him. Trey made the first string race team for each of the 4 races we attended. A fine, well behaved, hard working wheel dog, who retains a simple pleasure in just "being".

2007 - 2008 season  Trey recovered from an early season wrist injury to make the team for the Nov NSDSC race at Ae.

13 Feb 2009   Trey died unexpectedly. He hadn't been unwell, and appears just to gone to sleep and not woken up. We are devastated.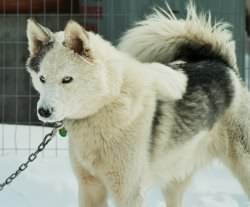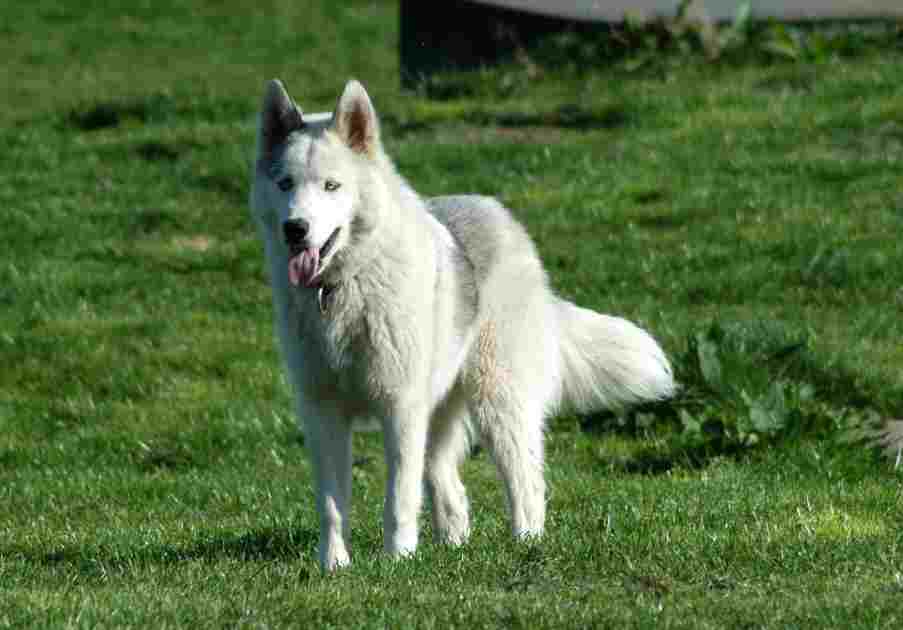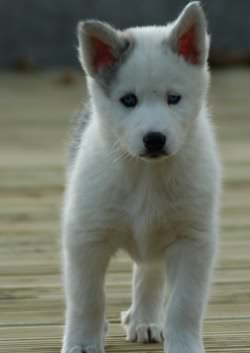 August 2004 

only 11 months old

January 2005, in Wentworth, NH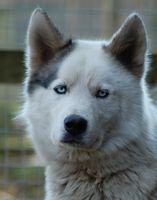 Trey and
Harry
running at wheel on our home trail, January 2005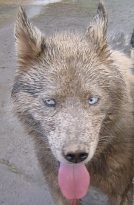 Not quite as clean as last season. Trey after a training run in Feb 06