Gealach Mor Siberians

Working sleddogs - just for the love of it..............

Born 05.09.03                                                       Gender: Male

Colour: Black and white piebald                                Weight 65lbs

Position : Team

Gealach Mor's Tasker2 was our first home bred pup. He is named to honour the memory of Tasker, a German Shepherd of ours who died at only 9 months of age of a liver tumour.

Tasker is one of the three BIG boys from that first litter, a tall, leggy dog with a wonderful thick coat and a fantastic head. Bouncy, almost boisterous around people, he is much more reserved around other dogs - except for his litter mates of course.

2004 - 2005 season  He made the trip to the States for the winter of 04 - 05 and gained valuable experience running with the second team. In early season training, he made me create the mantra " if it's too warm for gloves, it's too warm for Tasker"  to protect him from overheating.

This is something I will have to watch him for now that we are back running in the UK.

2005 - 2006 season  A much easier winter for Tasker so far. With the temperatures being increasingly mild here in Scotland, I have decided not to run Tasker very much this year. On the few days it has dropped below freezing, he has been out and has showed that he hasn't forgotten what he learnt last year.

Tasker hasn't been asked to do a lot of running here in Scotland. Most of the early season stuff, he copes with, but unless the temperatures drop unseasonably low, he struggles as we push the distances up. Accordingly, he misses chunks of training and then when it finally does get cold enough, he's so far behind the others, he can't catch up.

I'm hopeful living in Alaska will make a difference to that scenario.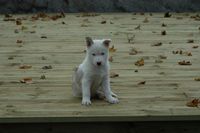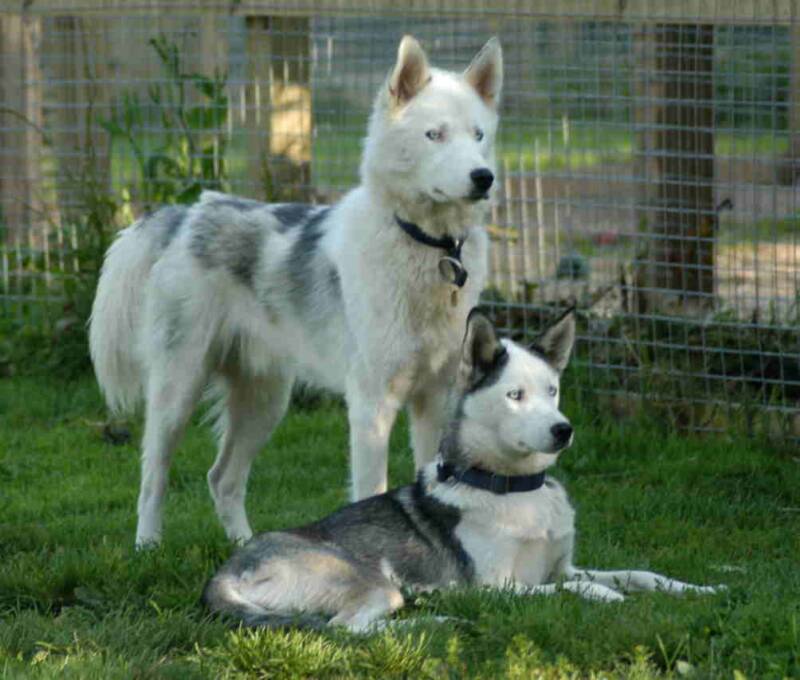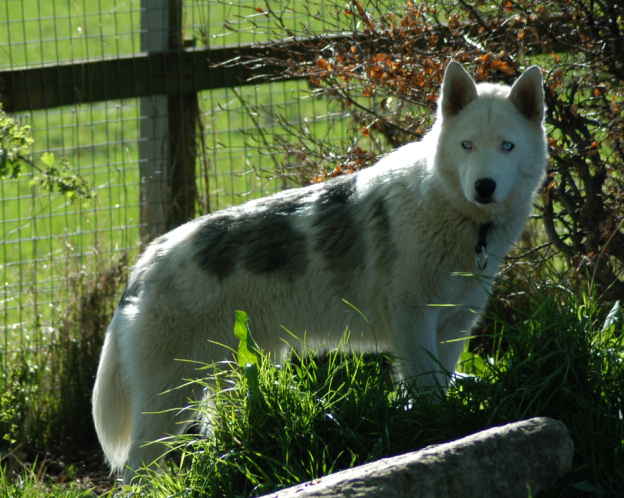 Tasker and his sister Seven, June 04

Tasker on the deck at 8 weeks old

Investigating the hedgerow for wildlife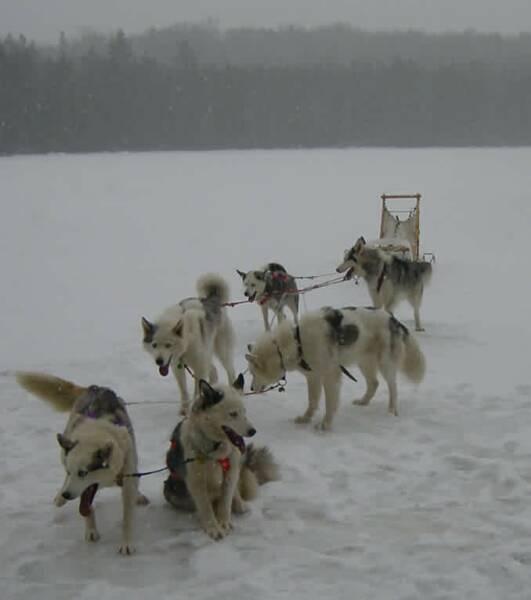 Umbagog Lake, Maine, Jan 05. Taking a break after a run across the frozen lake.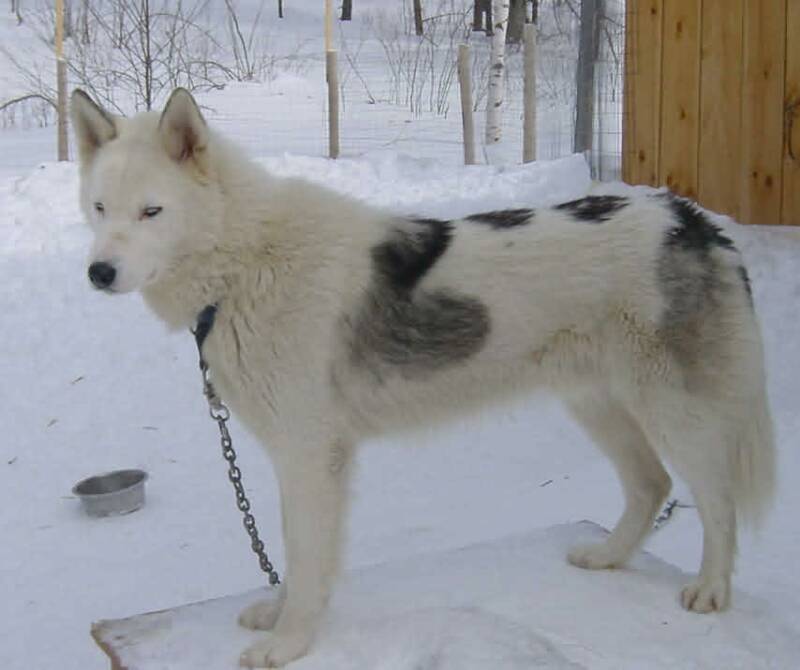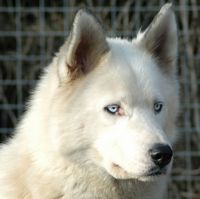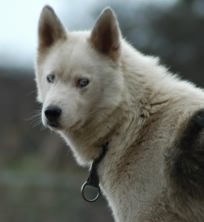 He might not be the best worker we have, but he certainly is one of the easiest to photograph.

Posing for pictures, Feb 06