Born :      14 April 2009                                           Gender : Male

Colour:   White                                                     Weight : 44 lbs

Position : Trainee

Fionn arrived at less than 5 months old with his sister Ciara, from SecondWind Siberians in New Hampshire. Ciara and Fionn seemed a little frazzled after their long flights, but very quickly settled down to their new life with us. 

Fionn seemed to settle in reasonably but as the weeks went on, it became apparent that he really wasn't that happy with life. Everything seemed to be a worry to him and for a while in the depths of Winter 09-10, he totally regressed and was almost unapproachable. Fortunately, slow patient work with him has us at least at a "passing acquaintance" stage. Harness work was abandoned very quickly as he became completely stressed out.

This past few months we have been working with him a lot, and now he is willing to go on walks without spending the entire time fretting about noises around him. I suspect Fionn may not see much action as a sled dog this year either - if ever, but at least we are on speaking terms now and he is a pleasant enough yard dog to have around.

Gealach Mor Siberians

Working sleddogs - just for the love of it...........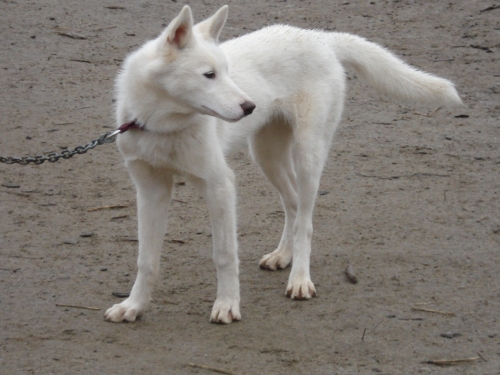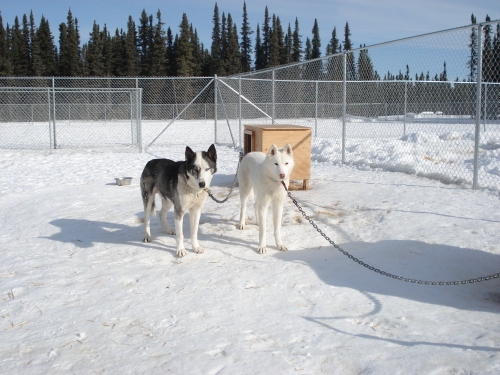 Still with some growing and filling out to do

Coming out his completely "freaky" stage - by buddying up with Junior