Born :      14 April 2009                                           Gender : Female

Colour:   Black                                                      Weight : 38 lbs

Position : Trainee

Ciara (pronounced Kee-ra ) arrived at less than 5 months old with her brother Fionn, from SecondWind Siberians in New Hampshire. Ciara and Fionn seemed a little frazzled after their long flights, but very quickly settled down to their new life with us. 

Ciara will compete with Avery for "smallest dog in the yard" title, I'm sure. However, what she lacks in stature she more than makes up for in character. She's not intimdated by anything and even when knocked down by any of the big males in the play yard, she's immediately back on her feet and launching herself back at them for more.

She has displayed a similar attitude to being harness broken. She very quickly grasped what was desired and set about her job with drive and enthusiasm. She's going to be fun to work with next year.

Gealach Mor Siberians

Working sleddogs - just for the love of it...........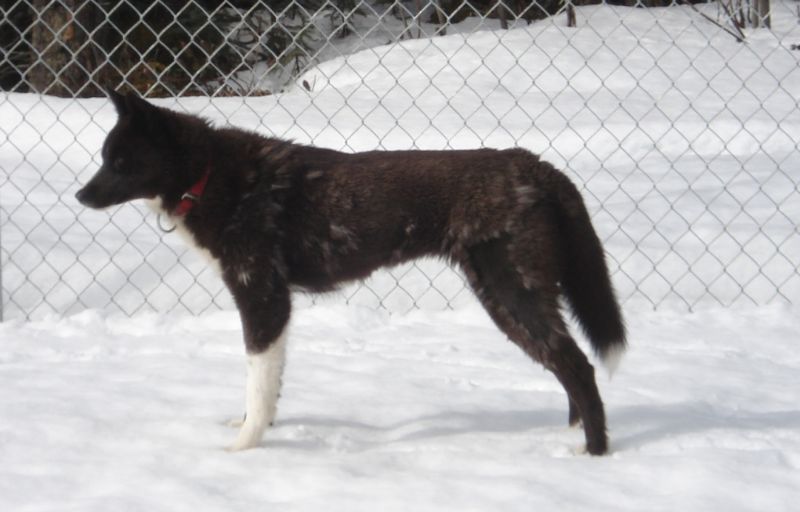 March 2010, Ciara and the disappearing coat