Gealach Mor Siberians

Working sleddogs - just for the love of it..............

Born :   05.09.03                                                   Gender : Male

Colour: Black and White  piebald                               Weight : 55 lbs

Position : Leader

Gealach Mor's Beebe (named after the Buffalo Bills' speedy wide receiver Don Beebe) has lived up to his name so far.

In his first season, he has gone from a team member to being my most relied upon dog. BB took a big step up when we started serious training and apart from one or two lapses through the winter - not unexpected, he was after all only 16 months old, he became the first name pencilled onto the team sheet.

We were fortunate to have been able to borrow Harry's mother, Ubee for 3 months, and it was her influence rather than my training skills, that turned BB into such a good dog.

A dominant male around the yard, BB has presence aplenty, but is also a real people dog and loves nothing more than a good ear scratch.

Sadly and totally unexpectedly, we lost BB to peritonitis in Nov 2005. He will be greatly missed, both as a working dog but much more importantly, as one of our family.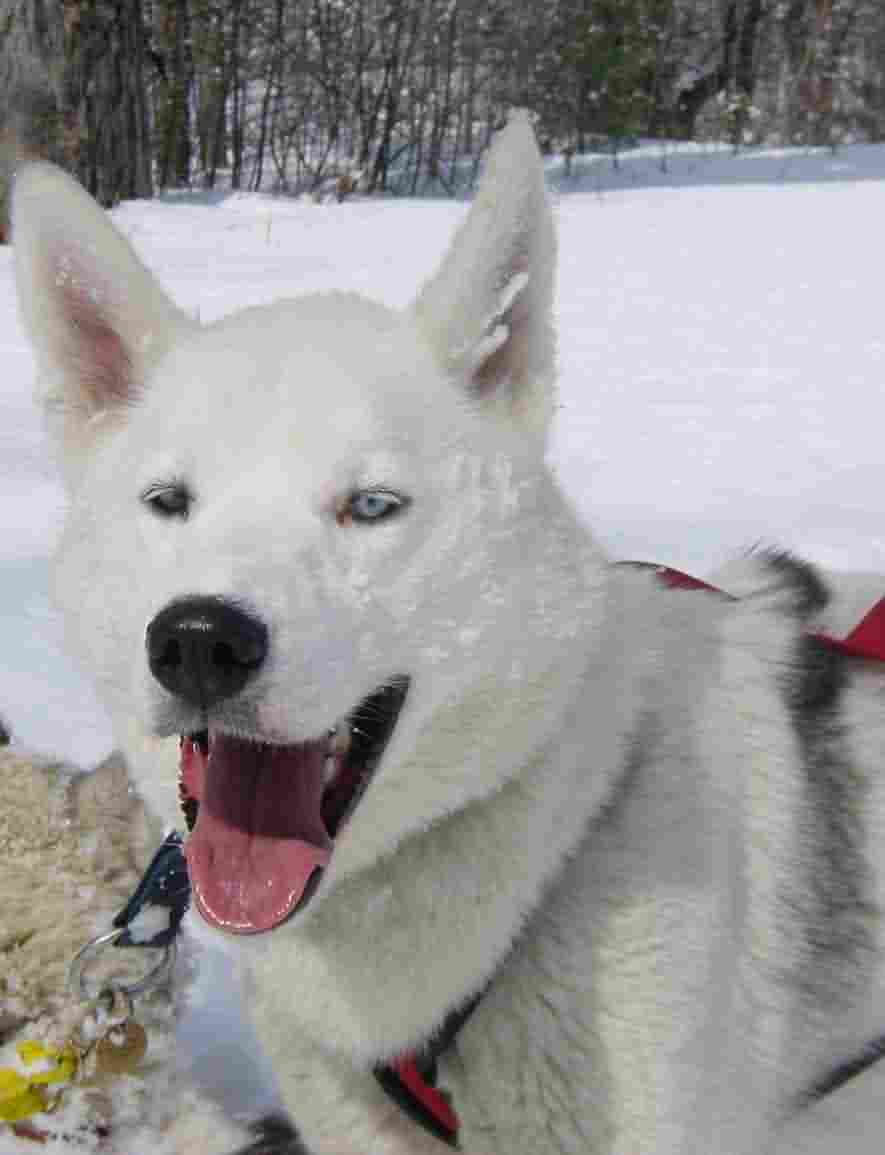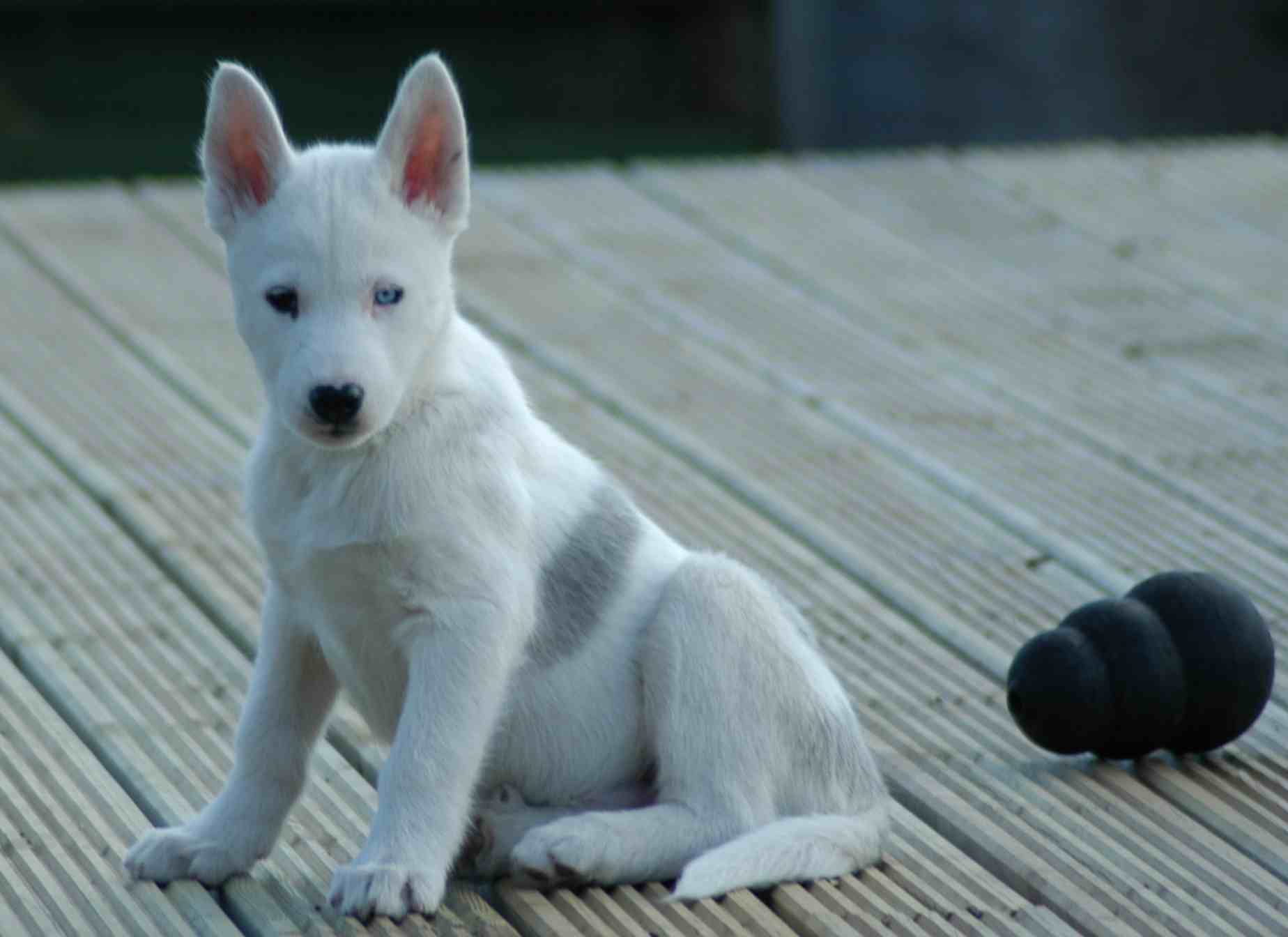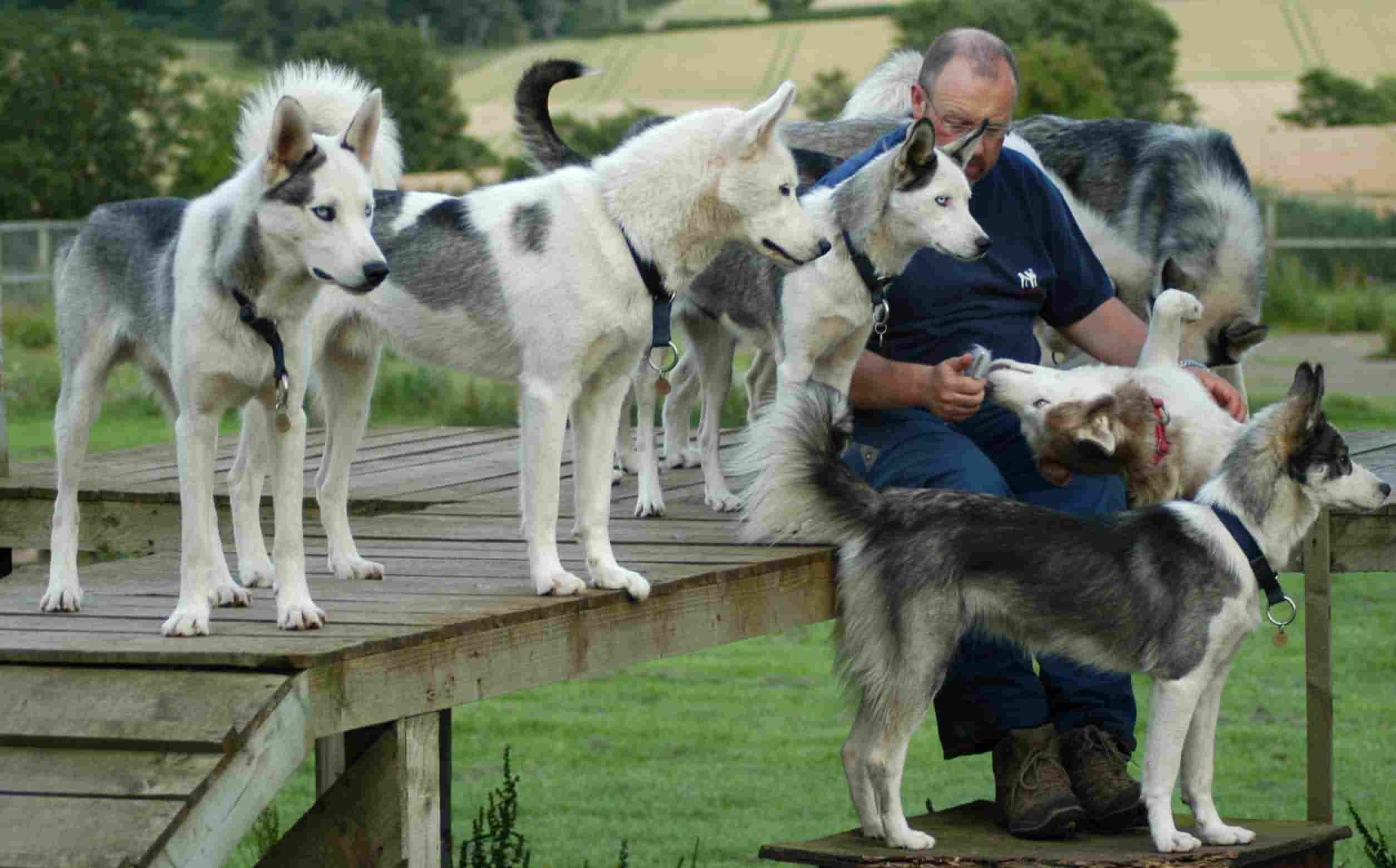 Teague, BB, Seven, me, Takeo, Tindale (upside down), and Fina